Click on photo to view a larger image
Kimo Chun KH7U Photos
Field Day KARC Kualoa Park
We successfully held our Field Day event at the Kualoa Regional Park. Thank you to Kevin Bogan, AH6QO, for obtaining the permit, again, for us.The weather was good. No rain. It was a little hot at times when the breeze died down but not too bad.I was the only person who stayed overnight. I operated until 10 pm and called it a night. I got up way too early that day.Thanks to all the members and others who joined us and helped to build and tear down the station. We all had a good time.
73, Aloha, Kimo Chun, KH7U, President, KARC
Ann Miller KH6W Photos
Craig Paul KH6CP Photos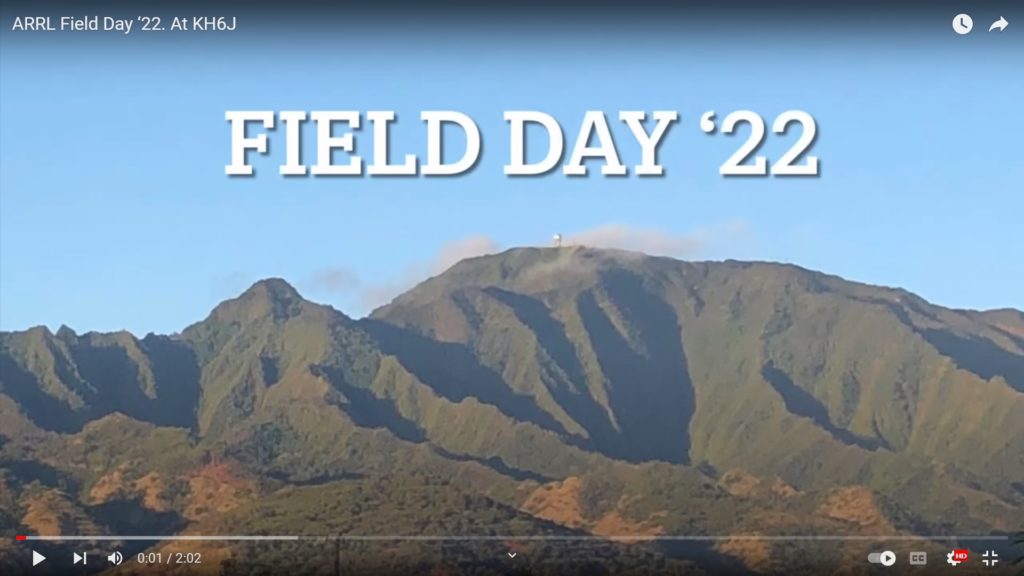 Jim Yuen WH6GS Photos
EARC Field Day Photos
From: KH6WG Skawamae Kawamae skawamae@gmail.com
Date: Mon, Jun 27, 2022 at 8:54 AM
Subject: [earchi] FD 2022 in the books!
Mahalo to all who supported Field Day 2022 with the EARC at Maunalua Bay, Hawaii Kai. In attendance, AH6T, KH6HT,
AH7RF, KH6GL, NH7IT, KH6JBS, WK1K, WH6DLY, WH6GTM, WH6DTO, WH7GG, KH6IQT, WH6GTJ, WH6GTP, WH6DWF, AH6RT, WH6GRN, AH7MU, VE3SDU, KH6HH, WH6GTK, KH6NLU, KH7CX, KH6B, KH6LT, WH6FUL AND KB0MXT. Thanks
to all the hams, friends and family, about 36 in all. Apologies if I missed anyone. Great weather prevailed for the most part but not so propagation. 23 contacts, 2 of which were CW. Contacts recorded with KH6J all the way from Kualoa Regional Park to California, Illinois, Texas, Colorado, California, Washington, Oregon, South Dakota, Virginia, Iowa and British Columbia. Thanks to the operators, AH7RF, KH6HT, AH6RT, WH6JBS, WH7GG for keeping the radio warm. So elated as well to have brand new hams express interest in the hobby, WH6GTM – Don, WH6GTJ – Jessica, GH6GTP – Manny, WH6GRN – Keith, KH6HH Gus and WH6GTK Gerard. KB0MXT visiting from Texas found the event and brought his family! A special thanks to those who helped setup and tear down, Heather, Darrell, Peter, Jerrold, Mark and Rita. It was so wonderful to see everyone face to face. Until next time, 73 & Aloha.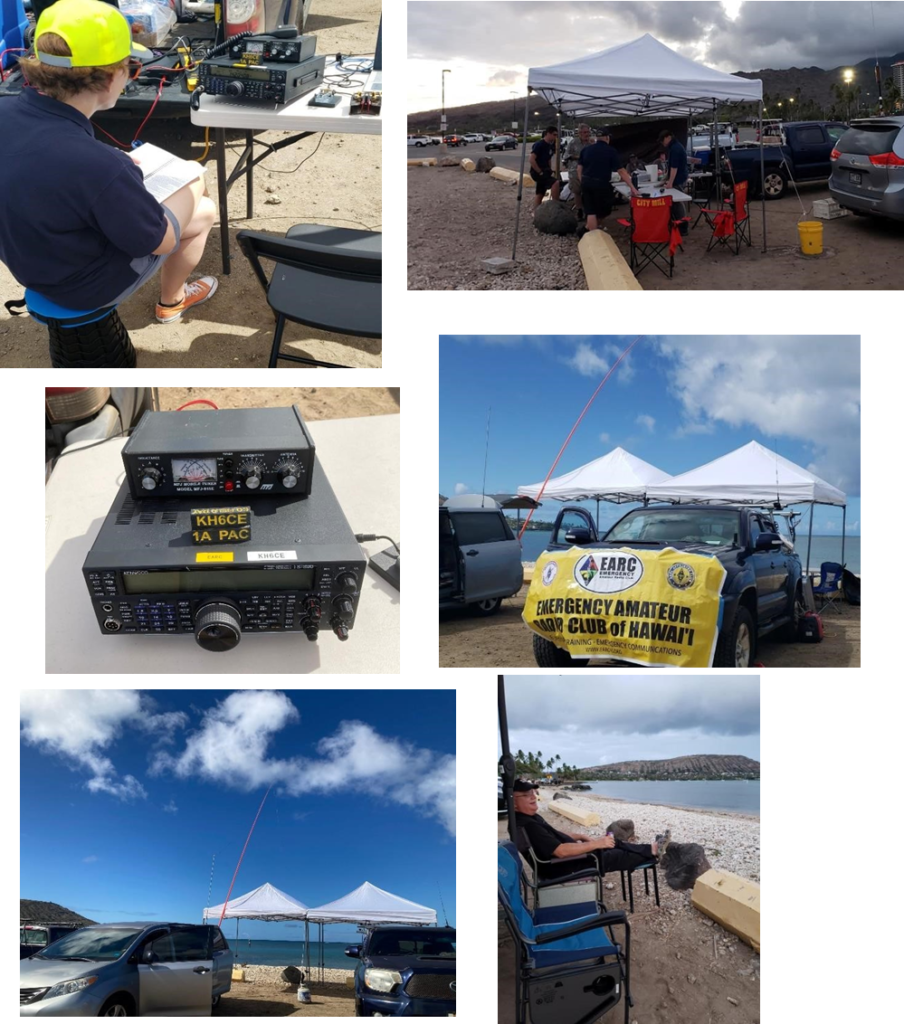 404 total views, 1 views today